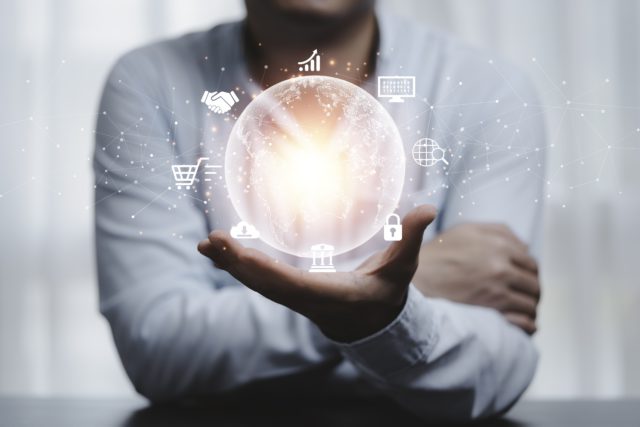 As a business grows and expands, it becomes increasingly difficult to manage operations without the help of software. One such software that can help streamline your business is an ERP (Enterprise Resource Planning) system. ERP software can help automate and integrate core business processes such as finance, procurement, inventory, and more.
However, choosing the right ERP system can be a daunting task, in the maze of offerings available and making the wrong choice can have far-reaching implications for your business. In this blog, we will outline the key points to consider when choosing an ERP system for your business.
Identify Your Business Needs
The first step in choosing the right ERP system for your business is to identify your business needs. This involves understanding the processes and workflows within your organization and determining which areas could benefit from automation. You should involve all relevant stakeholders in this process, including department heads and end-users. This will help ensure that everyone's needs are taken into account, and the system you choose will be suitable for all users.
Scalability is an essential factor to consider when choosing an ERP system. As your business grows, your ERP system should be able to accommodate the increased volume of transactions and data. You should choose a system that can be easily scaled up or down, depending on your business needs. You should also consider whether the system can support multi-location operations, particularly if you have operations in multiple countries.
Consider the Total Cost of Ownership
When evaluating ERP systems, you should consider the total cost of ownership, including the initial purchase price, implementation costs, ongoing maintenance costs, and any customization or integration costs. You should also consider the costs associated with training your staff on the new system. Choosing a system that is too expensive can put a strain on your business's finances, while choosing a system that is too cheap may result in inadequate functionality.
Evaluate Integration Capabilities
Your ERP system should be able to integrate seamlessly with other software applications that your business uses. This includes accounting software, CRM software, HR management software, and any other systems that your business relies on. Integration capabilities are essential to ensure that your data is accurate, up-to-date, and easily accessible across all systems.
Evaluate User Experience and and Customization
An ERP system is only effective if it's easy to use and can be customized to meet your business needs. When evaluating ERP systems, you should consider the system's user interface and whether it's intuitive and easy to navigate. You should also consider whether the system can be customized to meet your specific business needs. Customization is essential to ensure that the system aligns with your business processes and workflows.
Evaluate the Vendor's Reputation and Support
In addition to user experience and customization, you should also evaluate the vendor's support services. Choosing an ERP system is a investment for any business. Therefore, it's essential to choose a vendor that has a good reputation and provides excellent support.
Evaluate Security Features
Security is a critical concern when it comes to ERP systems. Your ERP system should have robust security features to protect your sensitive data from cyber threats. You should evaluate the system's access controls, encryption capabilities, and backup and disaster recovery procedures to ensure that your data is secure.
How [email protected] can simplify your buying journey
[email protected] I P Ltd is an established software solution provider since the past 30 years with over 20,000+ customers. We have offered solutions for various industries including Banking, Financial Services, Telecom, Trading, Manufacturing, Software services, etc.
How we help you
Help identify pain areas & business processes that need attention
Find the solution that best fits your need & budget
Reduces the risk of buying the wrong business software
30- years of experience in offering software solutions to SME's
Ensure you get Affordable, Right fitting & Reliable solutions tested over 100's of businesses
We analyze your needs and then suggest the best option from amongst the leading business software's.
Book Free consultation: https://calendly.com/erpnow/online-consultation-session