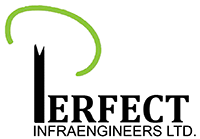 About  Perfect Infraengineers
Started in the year 1996, in Mumbai, Perfect Infraengineers Ltd. provides complete MEP and
Air-conditioning system (Highside and low side) centralized air-conditioning plant and VRV (VRF) system etc. May it be household requirement or corporate requirement, Perfect is sure to provide the customers with the best solution in the area of air-conditioning as well as Civil, structural, interior and MEP (Electrical, Plumbing & Sanitary, Firefighting, CCTV, BMS and fire alarm system, FM – 200 works, etc.,) The company also under-takes DG sets and complete Mechanical works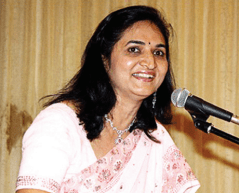 as well as AMC for MEP works etc. contracts. The company services various vertical markets including Pharmaceuticals, Hospitality, Malls, Multiplex and Offices, Educational Institutes, Residential Complex, Government, Industrial Complex, etc. Not only does the company service Indian customers but also services overseas customers for their air-conditioning needs
Client's Brief
Perfect Infraengineers Ltd. has 212 employees with 4 branches in Mumbai and 5 branches in
other states including Delhi, Bangalore, Hyderabad Gurgaon and Raipur. The company's head office at Mumbai and some branches use software for basic accounting functionality. But as far as synching of documents back and forth HO and branch office is concerned, it used to be done manually. They send people to carry documents or send through courier from HO to branch offices and vice versa. It was time taking and human intensive. At times, due to manual errors or even system error, documents get delayed or lost in the transit. This tells upon severely on the productivity of the company.
Solution Provided 
The company wanted some solution to get rid of the problem. They contacted Mr. CA Vikram
Seth of Software @ Work India Pvt. Ltd.,Mumbai – the Master Tally Partner through the latter's website for upgrading their systems to Tally.ERP 9. Vikram recounts, "They were looking for
making optimal use of Tally for accounting, MIS and Statutory compliance, getting daily updates
of Tally data from branches, customizations of Tally in the areas of order processing, security and invoicing, etc. for better business management."
Mrs. Manisha Mehta, Managing Director, Perfect Infraengineers, says, "Good service normally helps relations last longer. We understand this fact. And that's the reason our customer base is more than 5000 elite and satisfied customers who are with us for past one and half decade. It is achieved by collective efforts of our team, technology and pro- cesses. We had a pursuit of right solution for order processing, security and invoicing and Tally.ERP 9 was the perfect one."
She added, "Tally.ERP 9 was simple to use and had advanced functionality at an attractive price
point. Secondly, accountants knowing Tally are easily available – especially in branch locations.
We wanted an easy to use system and also knew that Tally.ERP 9 could be further customized to adapt to their business processes." She added, "We therefore decided that we should upgrade to Tally.ERP 9. It gives accuracy, faster speed, helps avoid duplication of work and offers data storage also. Today, our accounts staffs in HO and branch offices are really happy and worry free." 
Vikram added, "It was easy for us to implement the solution as the Chart of Accounts (Masters)
were standardised across all branches as the first step. Secondly, training was given on Order Processing, VAT and TDS. Synchronization between HO and branches was done using the functionality available in Tally.ERP 9 whereby all Masters were replicated uniformly across branches and transactions were consolidated at HO." Mrs. Manisha maintains, "Since the users were already familiar with the basic features of Tally, it was not a big challenge to get them to use the advanced features of Tally.ERP 9. The setup was done in phases i.e. Training and Implementa-tion, Sync Setup and customization. In the first phase, training was done in two weeks. But the biggest thing was the users could continue to use the system as the phases progressed and did not need to wait for all modules to be customized or implemented."
Today, all Perfect Infraengineers' offices use Tally.ERP 9 and weekly the branch offices are
synchronized with accounts server of the HO. Initially while migrating data and synchronizing
data, there was some problems but later on it was rectified. Mrs. Manisha says, "As a qualified CA, Tally did not need any introduction but working in Tally.ERP 9 is really satisfying.