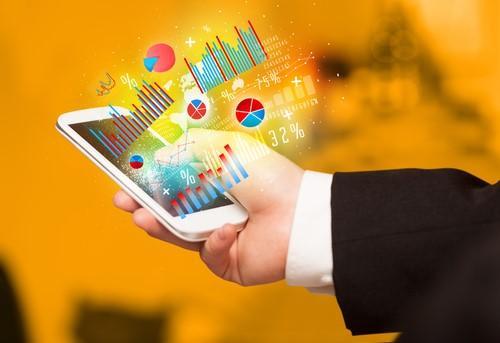 Sales Force Automation software (SFA) / Field Force Automation software (FFA) is  helps sales teams and managers become more effective with technology.  Salespeople should be spending most of their time doing that they do best – Selling. Any time wasted in other activities leads to dilution in sales and effectiveness. Sales force automation (SFA) software automates business tasks such as inventory control, sales processing, and tracking of customer interactions, as well as analysing sales forecasts and performance.
SFA uses desktop &  mobile/tablet based  to capture variety of field data regarding Sales or Services by field staff. The consolidated data generated over multiple locations can be accessed at a single place on a real time basis over Internet . With SFA, an organisation can automate sales business tasks , including order processing, contact management, information sharing, inventory monitoring and control, order tracking, customer management, sales forecast analysis and employee performance evaluation.
Companies in the FMCG, F&B, Readymade Garments, Industrial Goods, Consumer durables etc have considerable sales resources on the field and hence require to use software to manage their sales force & inventories.
Challenges  faced by organisations
Organisations with a field sales force who interact with dealers , distributors & retailers have many challenges in managing people and getting visibility of sales & stock across  the supply chain.  Some of the challenges include
Absence of secondary sales real time data at management end
Manual order process  leading to increased  paperwork and delay in processing
Challenges in  monitoring  sales staff performance at all hierarchy levels.
Validating  visits and punctuality of the salesman at the point of sales
Monitoring the  brand's visibility at the outlet and assess market competition effectively
Loss of business due to non-timely delivery, communication gaps & delays, missing records etc.
Lack of standardisation  & consistency of data for sales, discounts and schemes
Wastage of sales peson's time in back-office / reporting activities
Solutions provided by Sales Force Automation Software (SFA)
SFA  usually consists of  an Automated On-field Sales Management Solution. It is usually a cloud based application with a  mobile/tablet based app to capture variety of field data regarding Sales or services by field staff. The consolidated data generated from  multiple locations is accessible  at a single place on a real time basis over the  Internet.
Field & Sales Force automation software  is specially designed keeping in mind its end user i.e. field staff. With a mobile app a sales person on the field can be enabled for :
Non Retailing Attendance Capture
SKU Management
Single Screen Order Booking
Surveys & Census
Digital Catalogue
Using a cloud based Field Force automation software and a mobile app, an organisation can have access to a  Dashboard – which is a one stop web based portal to all manager requirements. Features like Live Tracking on Maps, Attendance Data, Orders , Product management etc. are  integrated, allowing managers to manage their team on the field. Critical info can be available in real time to managers and management including :
Live Attendance and Weekly/Monthly Analysis.
Daily Sales for each  Employee/ Brand/ SKU/ Beat.
Time Spent for each  beat/  outlet.
Tracking  of Top & Least selling outlets.
Sales Trends and impact of salesman incentive on sales.
Reports &Dashboards to enable Managers & Management to get visibility of the operations
Some examples of functionality offered by SFA software  :
1.      Digital Order Booking thru Mobile App
The software completely automates sales and distribution cycle by allowing the sales executive to book orders thru the mobile  app, eliminating  the tedious job of maintaining bill books and other paper work. With seamless transition between multiple product categories. The software  makes order booking a very pleasant experience, even with thousands of SKUs. Once booked, order can be reviewed before final confirmation.
2.      Outlet history and targets for intelligent sales
A Field Force automation software  helps your executives to become more organized and to make intelligent sales by providing historical data of the outlets. Based on this historic data, the software also provides targets for the products that are more likely to sell at the current outlet today. The software  promotes enhanced performance without tiring the executive down.
3.      Online  Catalogues
Using Field Force Automation software you can get more attention to your products and let your executives sell more efficiently by using an online  instead of just words. Catalogue based order booking smoothens the process to a great extent. An online catalogue can have product display of hundreds of products readily available at hand. This eliminates the  need to carry bulky samples & printed catalogues. Save Money to re- print the catalogues for even the slightest change in SKU List.
4.      Keep track of your Sales Force
Maintaining a large sales-force is crucial for your business but it can also be a challenge to manage.. Field Force automation software  makes the task simple by authenticating the visits of the sales-executives to designated outlets which enables  their managers to see the progress live on a map. It also provides alerts when executives are not visiting their designated locations or visiting stores  not assigned to them. Reports & Dashboards can show :
A. Field Attendance
GPS Location Capturing – Authentication of Visit
Live Movement View on Maps with Sequencing
Beat/Route Planning
Beat Coverage/Strike Rate
Non-Retailing Activities Capturing – On Leave, Depot/Distributors Visit, Meetings etc.
Activity Time Stamping
 B. Call Management & Reporting
Outlet Wise Sales Order Booking
Outlet/Product Search option
Complete Master SKU list with Four level Categorisation
Can Handle up-to 50,000 SKU's
Distributor Stock Capture
Call Preparation – Outlet History with last 5 visit details
Zero Order Booking with Reason
Grouping Feature for Easy Booking
Order Review/ Edit Option
Offline Sales Order Booking process
SKU Management
New Retailer Creation
Scheme Info
Discount Application
Payment Collection
Retailer Stock Capture
The app allows Field Executives to book orders on the go. Orders booked get automatically synced with the server and management can see it on a real time basis. If, for some reason internet connectivity is not available, it does not hinder the Field Executive's working, instead , the order gets stored in the application and is synced automatically once internet connectivity resumes.
5.      Stock Capture
Field Force Automation software allows Field Executive to capture stock available at the distributor. This allows managers to track the movement of products and hence plan their production accordingly. Also provides updates on the last shipment from the company.
6.      On-demand Surveys
Want to know how your competitors are doing or want to gather information from Points of Sales such as your brand visibility? Just add a quick survey. This also allows you to collect consumer feedback or capture on-site Images. Functionality available can include :
Dynamic/Customisable – Surveys
Add New Retailers to the existing beat with complete details Name/Address/Contact Person/No.
Knowing competitors presence
Gather End Consumer Feedbacks at Exhibitions/Sampling at Outlets
Visualise hundreds of responses in Real Time
Gather information from POS like brand' visibility, competitor's presence, feedback etc.
Capture & Upload On-Site Images.
Easy to Create Survey forms for Field Salesmen
7.      Travel Expenses Management & Tracking
 SFA also allows Field Executives to submit details of their Travel –TA/DA/LC/Misc expenses. These details are made available to the managers through various  reports. The benefits of this module include
Automated TA/DA submission from the field.
Bills can be uploaded from the device – Hierarchy wise TA/DA approval
Reduction in reconciliation time
Savings for the company. Better cash flow
Easy downloadable formats to be further shared with the accounts team.
8.      Reports
SFA applications can offer numerous reports eg :
Sales Brand Wise/SKU Wise/Beat Wise/Area Wise/Outlet wise
New Outlet Addition Report
Zero Sales Outlet Report
DSR – Daily Sales Report
Delivery Order Report
Daily Summary Report
Consolidated Expense Report – (TA/DA)
Distributor Stock Report
Detailed Sales Report over a period of time
Retailer Stock Report
Payment Collection Report
Outlet Wise Payment Collection Report
Return/Replacement Report
 The SFA dashboard is a one stop web based portal to all manager requirements. Features like Live Map, Attendance Data, Order Booking Data, Product management etc. are  integrated allowing managers to manage their teams on the go . The Dashboard can be divided basically into following parts:
a. Attendance
It gives an overview of progress made by Field Executives. Attendance data across various indices like calls made, time spent in the field, time spent per call, Executive's productivity etc. can be seen as well as downloaded in an excel format. An SFA deploys various location tracking techniques like Geo Fencing, Cell Triangulation etc. to determine progress of Field Executives in the team. Managers can see pinpoint locations of their Field  Executives right on their laptop screens.
 b. Order booking
It gives an account of SKU wise order booking at the outlets. One can opt to view the progress on the
current day as well as have detailed history of by selecting the executive & time period
c. Surveys
Managers can create various surveys to indirectly benefit their overall sales like Competitor SKU mapping, Product Reviews, Consumer Reviews etc. Mangers can also view a holistic view of answers submitted by the Field Executives.
d. Employee & Product Management
This  basically allows managers to create/manage employees and products. Manager can do
tasks like assign product categories to employee, upload product images for  catalogues etc.
9.      Dashboards
Dashboards provide real-time info to the Managers / Management at the HO such as
If you're looking for a Sales/Field Force Automation software that can offer all the above benefits, SoftwareHunt   can assist you find it. With an experience of over 24 years in offering business solutions, we offer unbiased advice on finding the best applications for Indian SME & Corporates. Applications that are ready to run, affordable to setup and maintain and in use at many locations. Feel free to email us on [email protected], visit www.softwarehunt.in  or call on 02233494500.