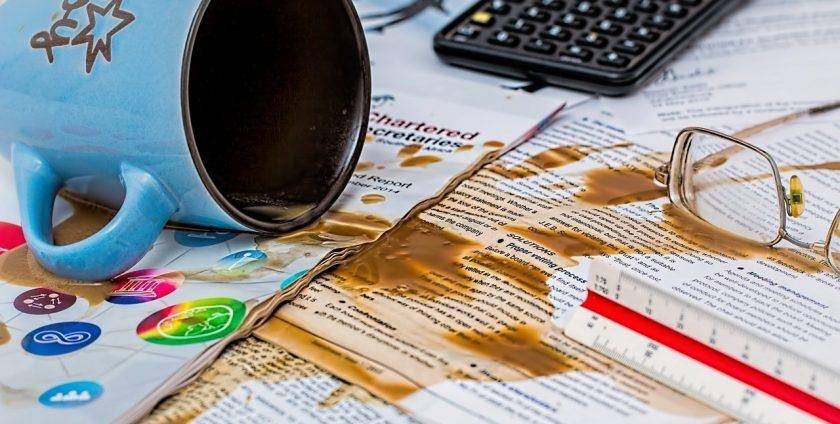 11 Mistakes SME's make While Buying  Business Software.
SMEs today have never-before technology options at reasonable costs. Large enterprises have traditionally had access to great technology. They also have CIOs, CTOs, and consultants who help them find the right software. For SMEs times have changed for the better. However, they rarely have the luxury of having CIOs, CTOs or consultants to help them find the right software.
Buying the wrong software will cause a huge loss for the company. Apart from the license and implementation fees, the time wasted by the team, losing the confidence of users, and the risk of non-availability of information or incorrect data leading to bad decisions are a few such 'costs'.
During the past 24 years, we have offered solutions to customers. We'd like share our learning's   to ensure you don't make these common mistakes :
The 'Best' software may not be right for you.
Prospective buyers  start  by trying to  find out what's the 'best' software available.   They make enquiries in their business/ friends circle to  find out the 'best' software. This approach may not always  work. Each organisation has different needs and is different stages of growth, with distinct plans.
Though a Rolls Royce may be the best car out there, it's not right for everyone.  Likewise, an ERP or CRM used by my friend may not be right for me, even though he may be ecstatic with it. Before looking at products, the right way to start is by listing down the following:
What are the key challenges we're faced with?
What are our current processes and are they expected to change? If so, what are the new processes? (Fix that first)
What are the emerging needs based on the growth plans of the organisation?
Buyers look at various product demos without having done the above exercise. You may get carried away/ influenced by a good looking software which may not meet  your needs.
Remember to divide your needs between 'Essential' and 'Desirable'. Essential requirements are critical whereas Desirable requirements are good to have, but can come in a later phase. This approach can help you keep your focus and budget in sight  while simplifying the buying decision.
Assuming the new software will fix a broken process.
Your processes are like a railway track and your software is the engine that moves on the track. If the track is broken don't waste time trying to run a train over it.  Fix the track first.
We have seen many SMEs working on a certain process (which they know are  outdated) and expecting the new software to correct or streamline  their process. Don't expect software to fix an inefficient process. This is a huge mistake.
Getting the process right is the first thing to fix before even buying the software. Mixing up the two events of change in business  process and change in software is a bad idea.
A Business Requirement Study (BRS) would be a good idea. The BRS (which can be done internally or through a consultant) aims to map the current and new processes/ requirements to make it simple to find the right solution and get a clear estimate of the costs and efforts.
In ERP implementations, It is common for the selected vendor to perform BRS after purchasing the software. This is not advisable.
What happens if the software doesn't fully support your requirements or processes? We strongly suggest you perform a BRS before the evaluation begins. This will also enable a vendor to give you an accurate quote.
Not keeping it simple.
During evaluation, some buyers make a long wish list and ask for functionality miles away from what they use or can use soon. Each requirement can add up substantially in terms of additional cost and complexity, and we have seen many customers go overboard.
A good consultant will always advise a customer to avoid unnecessary functionality which has to be paid for, but is unable to be implemented by the organisation, or can be implemented better in a later phase
When looking for a certain functionality, ask yourself if you have the process or resources to implement it. If not, then you can save time and money by eliminating it from your list or put it in for the next phase.
Not planning for growth.
SMEs make the mistake of focusing too much only on the immediate pain areas. They miss out emerging changes or additional needs for their business, and that can make them outgrow the software soon. For example, if digital marketing will be  important and an organisation, then buying a  CRM which does not integrate with their digital marketing efforts can be an incorrect decision.
Buying the software with the longest feature list.
SMEs get impressed with the product with the longest feature list. This can be a mistake. As stated in Point 1, focus on your need and match the software with it. Keep in mind even though a software product has a certain feature you require, it may not be deep enough for your needs or is designed in a complicated manner, making it difficult to use.
Assuming one integrated software with all the required modules will always be the best option.
Many software products talk about offering one integrated application eg. an ERP that covers Finance, Inventory, Production, HRMS, CRM, etc. Customers get swayed by the fact that one software product has all their required modules and hence is the right choice.
This could be valid in some cases, but keep in mind a standalone module can usually be better than an integrated module. For example, one ERP may be very strong on Inventory but may have a very weak HRMS or Payroll module. You may be better off buying a separate HRMS module if it meets the needs better than the build-in module.
It is important to keep in mind each product has certain strong modules and some weak modules. One can check the historical background of the company to know how they have grown and what are their key strengths.
Taking it for granted that the application has a certain  feature/ functionality
Often customers have been heard saying (after they bought the software), "I thought this feature was built into your software". Additional requirements post purchase can lead to additional costs or non availability of functionality. Always ask before buying as listed in Point 1 above.
Assuming customisation will cover any gaps in the software
Customisation should be the last resort. While comparing multiple options, (other things being equal), the software with the least customisation requirement will be the better choice.
Customisations can get expensive in terms of recurring costs since each upgrade will involve code maintenance (not to mention dependency on a specific vendor).
Always try to use the default features of the application to start with. Look at customisations in the next phase if your business permits. This will make it easier for your organisation to adapt to the new software.
Remember to bind the software vendor on a man-day rate for customisations so you don't get shocked later.
Not availing post-sale services.
Many SMEs take training/ implementation or support  lightly. In case of some popular applications like Tally.ERP 9, they say "we don't need training since we know it".
We have seen that new functionality is not known by users and since they do not avail such services, they do not use the software optimally and are not able to derive the complete benefits.
Assuming that buying the software is the end of the process.
Some buyers assume that once they buy and pay for the software, their work is complete and now the software vendor and the software will do the rest. Any  successful implementation can only be possible with complete involvement from the users and the management.
Especially in the case of  ERP/CRM software implementations, if the management is not involved, the possibility of failure is high. Sales people look at CRM as an additional data-entry burden or feel that management will get too much visibility of their activities or lapses. Hence it is essential to generate an interest in users and  show them the benefits of using the software. It is also important  to appoint a 'Key user' who will handle the day-to-day issues and follow-ups between the Users and the Software Vendor
Not taking help from an expert.
Prospective buyers feel they are capable of making the selection on their own without a consultant since various vendors are more than eager to help. But – would you  trust a Doctor who gives the same medicine to all patients ? Directly dealing with multiple vendors carries an inherent risk in that each Software Vendor has their sales targets and hence  they are not neutral  to the needs of the customer. Deciding only on this basis of vendor inputs may not ensure that you get  the right software. A consultant can be a big help in making the right choice  by offering:
Assistance in defining the needs
Matching needs with available software products
Offering guidance on the available offerings and new technologies
Saving in time dealing with multiple vendors
Validating good Vendors in terms of post-sale commitments
We have designed SoftwareHunt keeping the above points in mind. By design, we have not listed any software products to keep the focus on the needs and challenges. There is no shortage of great software applications. Visit us on www.softwarehunt.in and list your needs. We'll offer 1 hour of  consulting absolutely free. You can also  call us on 022-33494500 for any  assistance.