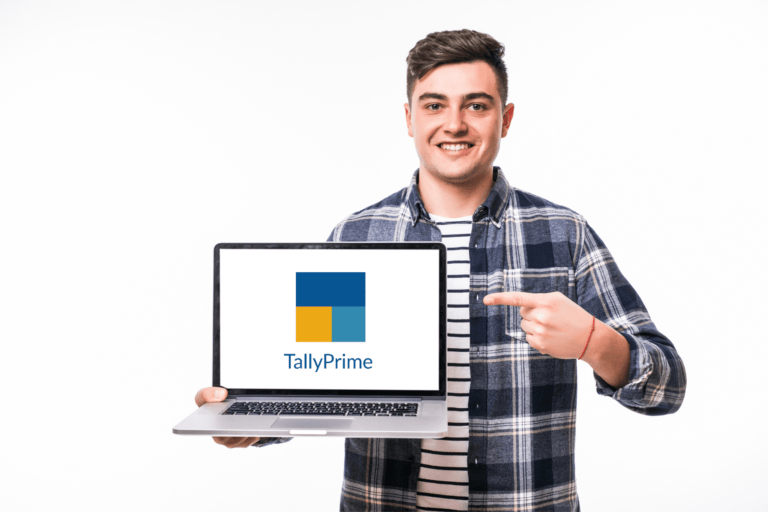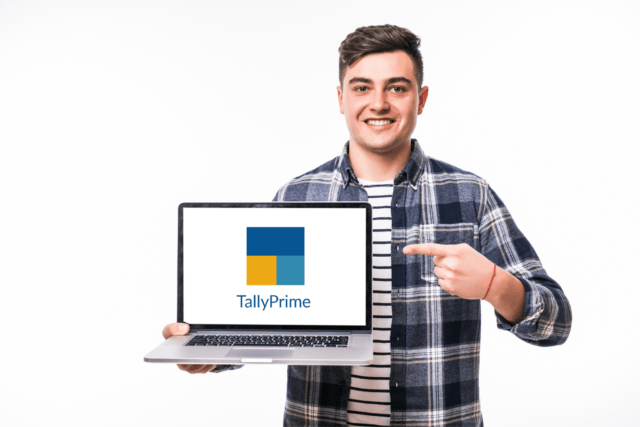 TallyPrime comes with power-packed features & functionalities across domains of  – Accounting, Inventory, Banking, MIS, Compliance, Security & more. Although in our 30 years of experience we have seen that majority of Tally users end up using less than 30% of its powerful features to manage their business. Also with new features being constantly added, it can be difficult to keep up & hence many are not known 
We have summarized 5 unused but powerful features of TallyPrime. These features can help you save time and increase business efficiency but are commonly unused by many users
1 . E-payments
Using the e-Payments facility in TallyPrime, you can send payment instructions to the bank in a fast and secure manner, without visiting the bank. TallyPrime supports various modes of fund transfer such as NEFT, RTGS, Same Bank transfer, and so on.
All you need to do is simply export your transactions from Tally and upload them on the portal. Voila, the payment is done. Saves time and effort. Most popular banks are supported for e-payments in TallyPrime.
2. Report Save-view:
The Save View feature in TallyPrime enables you to save the configuration/setting of a report the way you want for future references. For example, you may prefer to look at your sales report on a quarterly basis. Similarly, you may require to look at your inventory summary with inwards, outwards, opening balance, and closing balance. To view these reports with specific details every time, you will need to configure them each time – this could be really time-consuming at times! 
In TallyPrime, you can add your customized reports in the Save views very easily by adding the save view and change button to your customized report at the form level.
3. Digital Signature:
The facility of digital signature in TallyPrime helps you digitally sign and authenticate your documents with great ease. It secures your document from tampering, impersonation, and repudiation.
TallyPrime supports dongle-based digital signature in PDF documents, and you can use the feature while sharing vouchers and reports with concerned parties. All you need is digital signature certificate (DSC) token or dongle issued from a Certifying Authority such as eMudhra, Capricon, Verasys, Safescrypt, Pantasign CA, (n)Code Solutions, and IDSign CA.
4. Goto-To search
Goto is a "Google-like" powerful search bar for your Tally to swiftly navigate to any report, master, transaction, etc. Using Go To, you can search and find the things you didn't know Tally could do for you and discover new insights to run your business better.
GoTo inherently supports multi-tasking and helps you handle day-to-day interruptions. You will be able to handle many such situations without the hassle of switching between multiple instances of Tally or the worry of losing your progress.  You can record a new voucher, create a master, view, and print reports, and get back to exactly where you left the transaction or reports.
5. Tally Reports in Browser (TRIB) 
TallyPrime brings you the ability to view important business reports from a web browser, on any device, anywhere. Grow your business with the utmost secure access to business data even outside your business premises. 
You can access important business reports such as Bills Receivable & Payable, Stock Summary, Sales/Purchase Register, Profit & Loss A/C, Balance Sheet and many such reports securely from your web browser. Not just that, you can download an invoice and share with your customers on the go.
Want to know how these features work or how to set them up in Tally? Get in touch with us 
Software@Work is a Tally certified 5-Star Partner with 30 years of experience & has helped over 20,000 businesses become more efficient with Tally.
You can call us on +91 7303030000 or email us at [email protected]