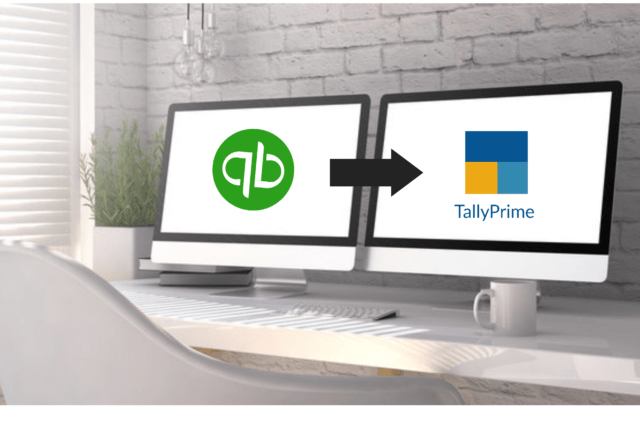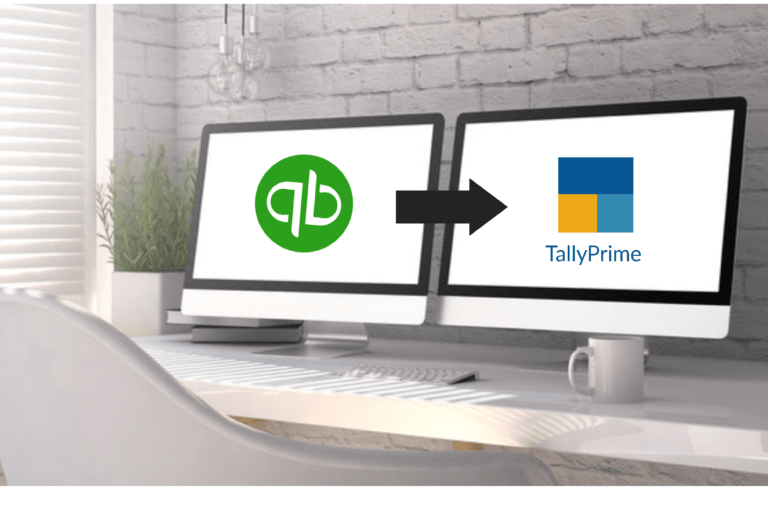 Are you looking for an alternative to QuickBooks? Then your search ends now. TallyPrime is a powerful business management software that enables you to simplify your business activities with insightful reports, accurate accounting, faultless inventory management, and much more. Being an all-in-one software, TallyPrime is very easy and doesn't require you to have any previous training to get started so that you can focus on other important sides of your business.
Here's how TallyPrime simplifies your daily business activities
Invoicing and accounting – Using TallyPrime you can easily generate professional-looking invoices very fast and customize them to suit your business requirements. What's more? TallyPrime's robust accounting system comes with many features like multi-currency support, a flexible order processing system, faultless receivables and payables management, and much more.
Inventory management – For any business, managing inventory is its main aspect. With TallyPrime, you can arrange your stock into unlimited stock groups and categories like product type, brand, size, and much more. Additionally, you can also take care of multiple warehouses, and get an insight into your stocks with information such as stocking analysis, movement analysis, reorder levels, and many more.
GST compliant – TallyPrime is an absolute GST solution that enables you to create GST-compliant invoices, and e-way bills, e-invoices, file accurate GST returns, and more. The software's detection, prevention mechanism ensures that your books are accurate, assuring you that the returns you file are always correct.
User management and security – For any business, keeping its data safe and secure is the most important. If you are moving from Quickbooks to Tally, then you can create multiple security levels, define user-level rights, provide specific access to certain employees, deactivate users, and much more.
Business Reports – Get 360-degree clarity into your businesses with 400+ insightful and personalized business reports just for you, thereby helping in decision-making.
Online access – In today's rapidly developing business world, accessing business data all the time is very important. TallyPrime allows you to access your business reports online anywhere, from any device, all the while keeping your data always safe and secure.
Payroll management – TallyPrime allows you to manage employee payroll effectively, process error-free salaries, and much more.
Multi-tasking – How many times has this occurred that you are in the middle of generating a sales invoice; however, you need to access a different report?
How to shift from Quickbooks to TallyPrime?
The Migration from Quickbooks to TallyPrime it is a flawless process. [email protected] (India) Pvt Ltd is a Tally Certified 5-Star Partner since 30-years and has helped thousands of businesses. Having migrated numerous clients from QuickBooks , we assure a swift & hassle free backed by our team of industry experts
Steps involved in Migrating from Quickbooks to TallyPrime (Our Methodology) 
Transfer of Masters -Accounting & Inventory
Transfer of Opening Balances
Transfer of Open Balance for Payable / Receivable
Transfer of Transactions, with inventory / without inventory
TallyPrime Setup & configuration
User Training & support
Conclusion
While QuickBooks offers good functionalities for business management, they are stopping operations in India from 1st January 2023. Due to this & other factors such as – GST Compliance, Security etc. businesses are preferring TallyPrime as the go-to solution & catalyst for business growth
Reach out to us to know all about TallyPrime and how to ensure a hassle-free migration from Quickbooks – Call us on 8291734038/ 7303030000 or email at [email protected]
FAQ's on TallyPrime
Can I get a free demo of TallyPrime?
Yes. TallyPrime offers a  7-day free trial that allows gives you permission to experience the product and make the right decision for your business. Try it today
What's the latest version of Tally?
TallyPrime Release2.1 is the latest version of Tally.
Does Tally Prime provide online remote access login like QuickBooks?
TallyPrime is a system-based software and has a Remote Access feature to access and work on the data anywhere by installing the software. While TallyPrime supports viewing reports on browsers, there is always an option to host Tally on the cloud for un-interrupted 24/7 access