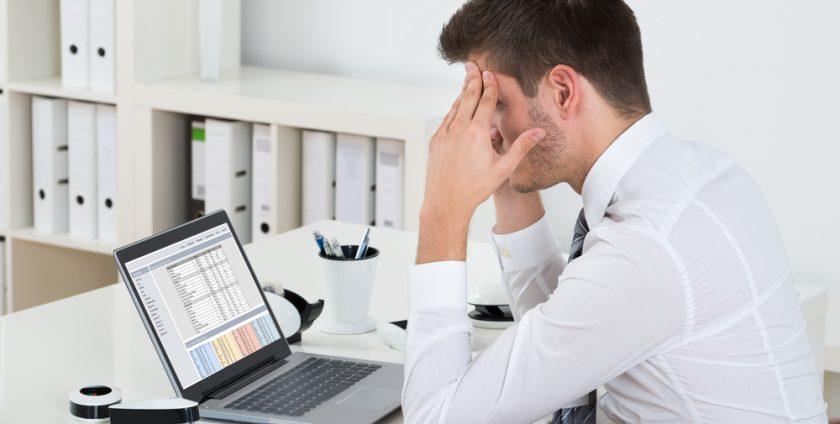 What's the most popular ERP ? It's a spreadsheet !!  Most  businesses use spreadsheets like MS Excel  to handle leads, customers  inventories, orders, receivables, cash flows, reporting etc
According to  a study by a leading research firm, 70% of companies use spreadsheets for sensitive / critical data and processes. This being despite known concerns and challenges with using spreadsheets as listed below. To main reasons for their popularity are :
Cost – low cost or free
Convenience – easy to create, alter and share
Until now, business software solutions could not match this and users may not have been aware of the hidden cost of using spreadsheets .
But this is changing and we are now in an era where software is easy to use , built for collaboration and affordable  to buy &  setup. Using the right ready-to-use software products or  rapid development tools, it's possible to setup , manage and automate business processes . That's what SoftwareHunt (www.softwarehunt.in)  was conceptualised for.
Let's look at some reasons why you should not be using a spreadsheet to run your business
Incorrect data : The data is a spreadsheet is input by a user. It need not match with your backed system. Eg. A list of sales done by a sale-person may not match that available in the accounting software. Hence data in sheets cannot be taken at face value . Many institutions have stopped accepting or relying on data / reports shared via spreadsheets.
Unknown errors : A study found that a large number of spreadsheets contain errors. This is usually not visible and users tend to take the numbers at face value assuming that the info contained in the sheet  is correct. When do spreadsheet errors get noticed ? Short answer….when it's too late ! It's just not possible to keep checking every cell in a sheet.
New errors : When a spreadsheet is created,the formulas are usually tested and checked. However, any cell can be overwritten to display an absolute value rather than the formula or formulas may be altered erroneously. This may not be known by users who risk getting incorrect info
Data privacy : A spreadsheet which contains confidential data can be easily shared with unauthorised people leading to leakage of data
Risk of loss of data : Since spreadsheets tend to lye around local PC's, they may not be backup , leading to risk of loss of data
Duplication of work : In many cases, spreadsheets require users to duplicate entry of data leading to a waste of time
Lack of automation : Any business runs on processes. When spreadhseets are used, it's difficult to automate a process eg. The receipt of a Sales Orders should initiate an Ordering or a production process.  Since sheets contain islands of info, its not easy to trigger or automate
Outdated info : Since information is constantly changing, information in spreadsheets – which tends to be static get outdated very fast and needs constant updation, consuming time and effort
There are many documented cases where organisations faced huge losses due to spreadsheet errors eg. In 2012 JP Morgan Chase  lost over $ 6 billion largely due to spreadsheet errors.
So, what's the way out ?
An  organisation should put adequate efforts to evaluate and  acquire business software that helps them automate processes and eliminate all the above problems. For SME's specially, you start with, read-to-use /  off-the-shelf software should be evaluated and is the best option if there is a fit. If the needs of the organisation are unique, then  some part  can be customised using a custom app and integrated with the packaged software. This gives the organisation the best of both worlds.
How does  SoftwareHunt help ?
SoftwareHunt keeps scanning the software landscape for the best business applications  and helps you find one that will work for you. If customisations are required for unique needs, that too would be organised to ensure that the organisation gets software that works for it at a great price and in the shortest possible time. The best part is that the first 2 hours of consulting are FREE.
Tell us your  business challenges and maybe we'll have a ready solution for  you. Who know's , we may be able to convert your spreadsheet into a productive business  application in a couple of days !
Share your needs on www.softwarehunt.in or email us on [email protected]